Barcelona Voted 'World's Best Summer City'
Arts & Culture
Barcelona has come up trumps in a social media poll in which travel juggernaut Lonely Planet asked its hundreds of thousands of Facebook and Twitter followers to determine which was the "World's Best Summer City". It was an impressive victory for the Catalan capital, triumphing as it did over such heavyweights as Cape Town, Sydney and London.  But it was also a well-deserved victory, and in this article we give you six reasons why, detailing some of the top attractions of Barcelona in the process.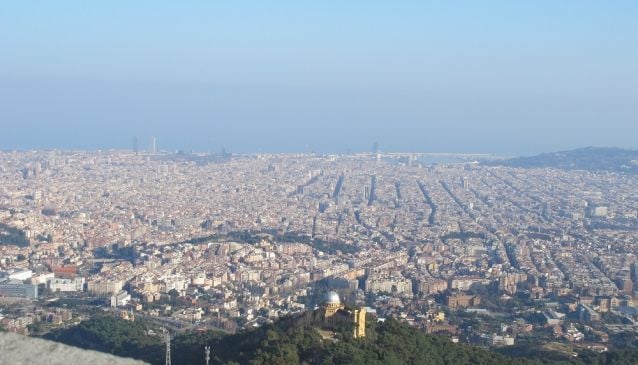 Barcelona is fringed with some gorgeous sandy beaches and the closest – La Barceloneta – is just 10 minutes from the city centre. Wide and long, Barceloneta is the most popular and can get quite raucous during the summer months. There are plenty of water-sports on offer and if you need a break from the sun, you can find shade in one of the numerous eateries and bars that line the adjacent boardwalk. Another standard choice is Nova Icaria, a 400 metre curve of coarse sand. The water has excellent clarity and is safe for swimming and there are a couple of volley ball courts at the eastern end. Mar Bella Beach is slightly quieter and has been designated for nudists, though most people who frequent it opt out of stripping completely. Alternatively, you could hire a car and head north to Costa Brava or south to Costa Daurada, both of which serve up superlative beaches.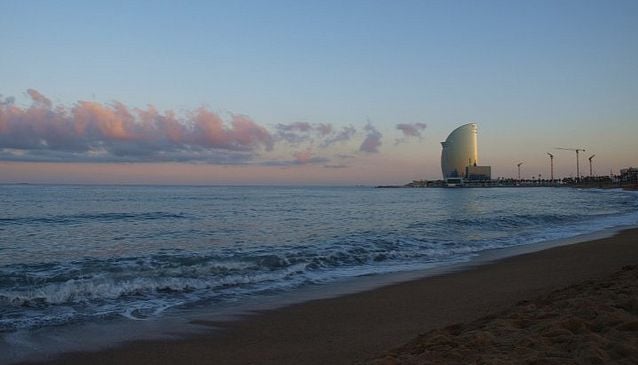 The word 'parks' is something of an understatement when referring to Barcelona's green spaces; these are beautifully manicured oases – perfect for a picnic on a summer's day – and decorated with impressive statues, gurgling fountains and fantastical architecture. Stealing centre stage is Park Güell, created by Antoni Gaudi from 1900-14 and listed as one of UNESCO's World Heritage sites. Situated just north of the city centre, in the Gràca district, the park is a tangle of narrow paths that weave through tiny gardens filled with sculptures almost psychedelic in their quirkiness. At the top, you'll find a colourful mosaicked terrace and fantastic views of the city. Other must-see parks include Park de la Ciudadella, built as a fortress in 1715 and now a tranquil public garden and exhibition space, Park Laberint, the oldest in the city and famous for its hedge maze, and Park Guinardó, a more rugged affair but no less charming.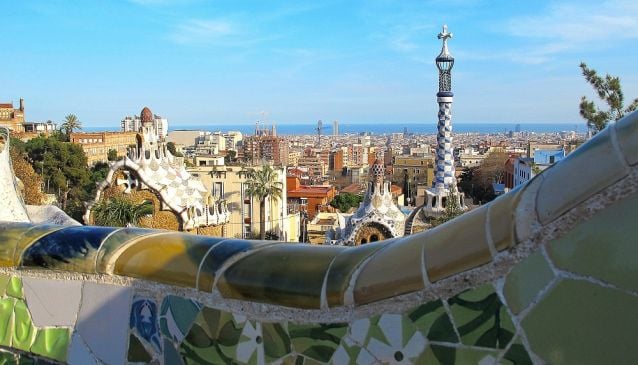 Cast aside images of flustered map-reading and wrong turn after wrong turn; Barcelona's countryside is as easy to reach as its beaches. And getting there is half the fun. Should you choose to travel to Montjuïc Mountain – the broad, plateaued hill overlooking the harbour in the southwest of the city – the best way is the Transbordador Aeri del Port, a cable car that carries you from the Barceloneta waterfront to the hill top, revealing spectacular views in the process. This is a great spot for picnics and walking in the summer months, and if you need a dose of culture, you can wander round the remains of a 17th Century fort.  Alternatively, Tibidabo Mountain, which rears up behind the city to the northwest, is reachable by a wooden tram followed by funicular. Again, you'll be rewarded with great views, and once at the top, make the most of the weather by walking one of the many trails.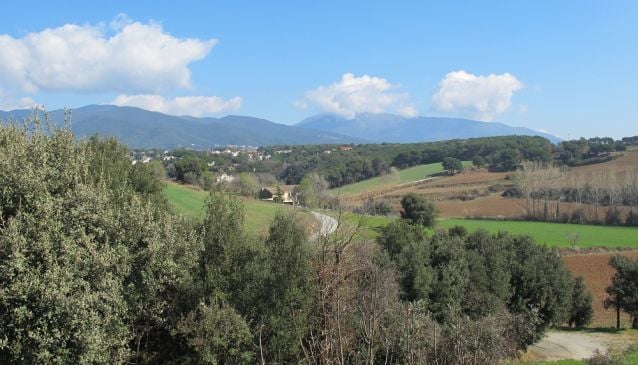 In a city as culturally diverse as Barcelona, world-class events unsurprisingly dominate practically every weekend in the calendar, but some of the best take place in the summer months. The aforementioned Sant Joan is a legendary fiesta that celebrates the summer solstice (24 June) with parties, fireworks and bonfires on the beaches. Another cracker is La Festa Major de Gràcia (15 – 21 August), the opening night of which sees the streets and plazas of Gràcia explode into colour as the people of the neighbourhood troop out to begin a weeklong celebration of the Feast of the Assumption, which is marked by games, music and dance. In addition to the religious events, Barcelona plays host to numerous free concerts throughout the summer, such as classical, jazz and big band performances, many of which are part of the 'Music in the Parks' program, which does pretty much what it says on the tin.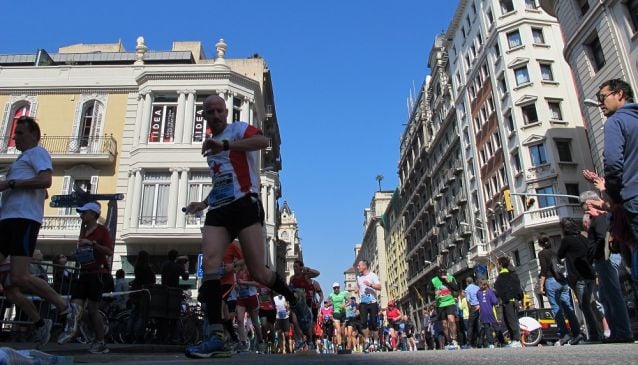 Al fresco, of course – though the choice can sometimes be bewildering. We would strongly suggest heading to La Rambla to get a taste of what's on offer. This long, tree-lined pedestrian walkway runs through the heart of the old city – including Barri Gòtic, El Raval and El Born – and is crammed with bars and cafes, also restaurants most of which have outdoor seating areas. The different types of cuisine on offer includes, seafood, Italian, European, Mediterranean, Tapas, Japanese and, of course, traditional Catalan, without which no visit to Barcelona would be complete. Another great area for al fresco dining is the boardwalk that runs along the aforementioned Barceloneta Beach. Again, almost all the restaurants and bars here have outdoor tables, and with the Mediterranean Sea basking at your feet, you'd be hard pressed to find a better location.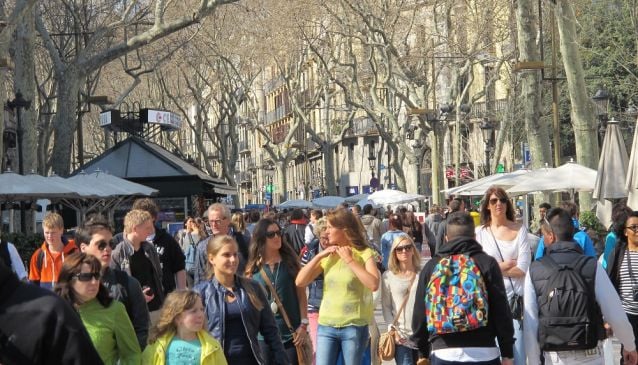 Located enviably on Spain's northeast coast, Barcelona enjoys a Mediterranean climate, with cool winters and glorious summers. The mercury usually peaks in August, reaching an average of 29 °C (though it has been known to rise to 34 °C), which combined with the high humidity can be a little stifling for some, and sudden thunderstorms are not uncommon. Therefore, we would recommend visiting from May through to June, or September, when the temperatures linger around the mid-20s – enough to bronze you, but not so much you'll be gasping for air. June and July have the longest days of sunlight (culminating with the summer solstice on 24 June, when the sun sets after 10 p.m. and everyone treks down to the beaches for the fiery festival of Sant Joan) and are also the driest months, attracting less than half a centimetre of rain between them.