La Sagrada Família
Arts & Culture
Sagrada Família is the epitome of all that the city aspires to be; beautiful, timeless, artistic
Our Top Experiences and Tours in Barcelona:
If youʻre booking your trip to Barcelona last minute, we have you covered. Below are some of the top tours and experiences!

The gazing faces outside La Sagrada Família, the monumental cathedral, one of the top attractions in Barcelona, portray a curious mix of emotions. First, a dumbstruck awe as the eyes register the grand edifice that stands before them, then a befuddled concentration as the mind begins to wonder how such a stunning feat of engineering could ever have been conceived. The sheer brilliance of its intricate detailing and towering architecture leaves an impression with which few other buildings in the world can compete.

La Sagrada Família was not realised in one day, however, and neither has it yet been completed. The first stone was laid over 128 years ago, and the ensuing decades have been besieged by troubles as the iconic church has slowly, steadily taken shape.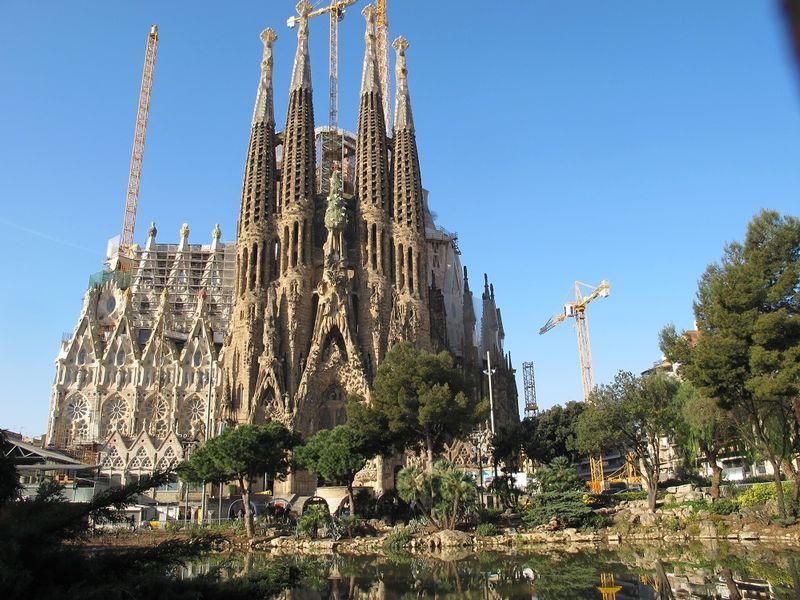 La Sagrada Família lost its chief architect Antoni Gaudí, to a tragic and untimely death in 1926 and to compound matters, the only copy of his last recorded blueprints were destroyed by pro-Franco anarchists in 1938. Despite these major setbacks, however, work on La Sagrada Família has continued, and the church is due for completion in 2026, exactly 100 years after Gaudi's tragic death.
Without a doubt, this famous church is one of Barcelona's most iconic landmarks, and you will be hard-pushed to find a piece of promotional material about Catalunya's capital which does not pay homage to it in some way. La Sagrada Família is the epitome of all that the city aspires to be; beautiful, timeless, artistic, thought-provoking and inspirational.
What's more, La Sagrada Família is Gaudi's most significant work, encapsulating all of the architectural prowess that he exhibited throughout his career. Although there are many magnificent examples of Gaudí's architecture in Barcelona, at Parc Güell, La Pedrera and Casa Batlló for example, La Sagrada Família simply shines above the rest.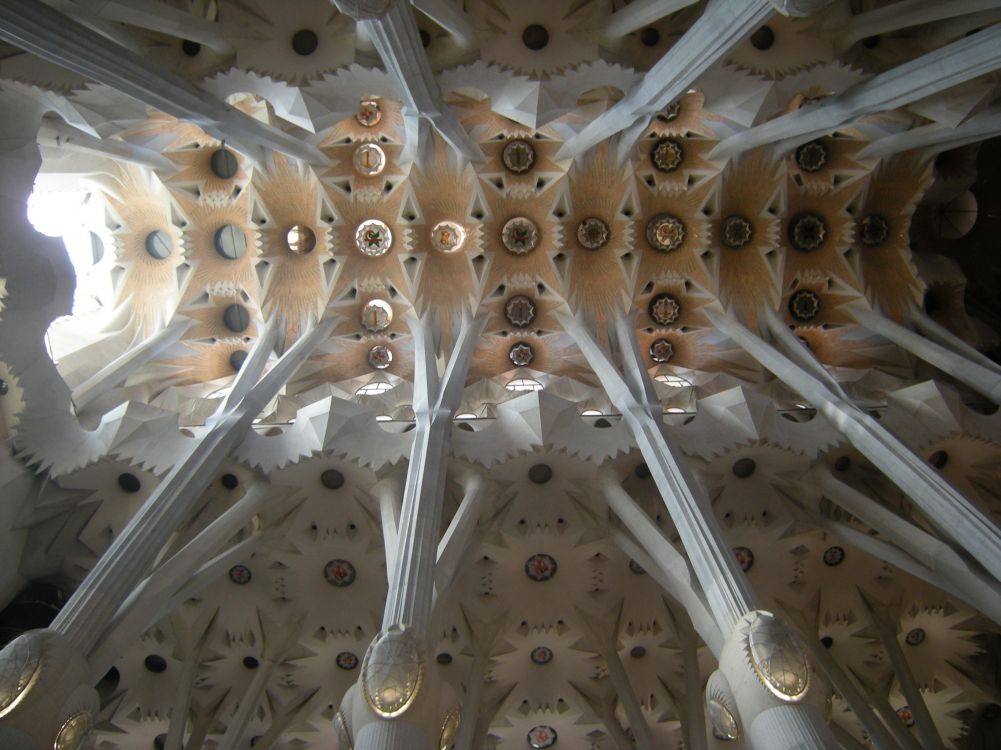 The towering spires which rise up towards the sky are undoubtedly the most arresting and recognisable aspects of the church, yet once your eyes reach the walls of the building an entire world of sculpture and aesthetic brilliance unravel before you.
On the outer walls are a seemingly innumerable amount of hand-crafted sculptures which detail religious figures and objects with incredible intricacy. Each time you gaze up and down the large, sweeping walls of the structure, you find something new to admire, which is, quite probably, the best feature of La Sagrada Família.
La Sagrada Família is, indeed, one of the most visited places of religious significance anywhere on the planet, with an estimated 2.5 million people coming to see it every year. Many simply pay a visit to the area to admire the building from the outside, yet there are also a great number of people who come to see the inside of the church, where they can visit the inner chapel, museum and Gaudí's final resting place.
Inaugurated in 1961, the museum takes pride in showcasing the works of Gaudí and his efforts to design and construct the magnificent catholic temple, with an array of drawings, paintings, replica blueprints and models for the perusal of visitors.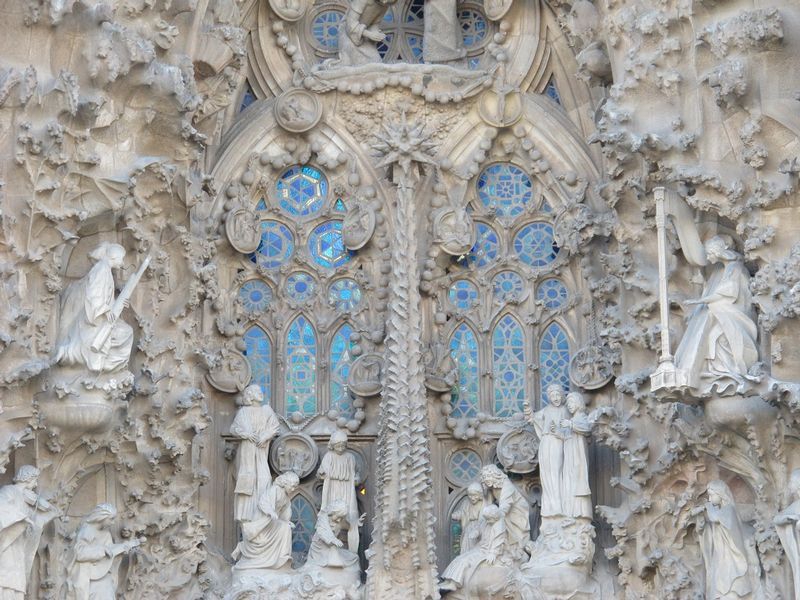 La Sagrada Família is often used as a backdrop for important events in Barcelona, and the city's people were very excited to see Pope Benedict XVI visiting the church during his two day visit to Barcelona on November 2010.
Whether religious or secular, a visit to Barcelona's most iconic attraction is a truly amazing experience, serving as inspirations for those who appreciate art, design, history and architecture. Tickets are available at the church itself, with those including entrance to the church and the museum. We recommend paying the extra ticket to take the elevator to the top of the church in order to see some wonderful bird's eye views of the city.